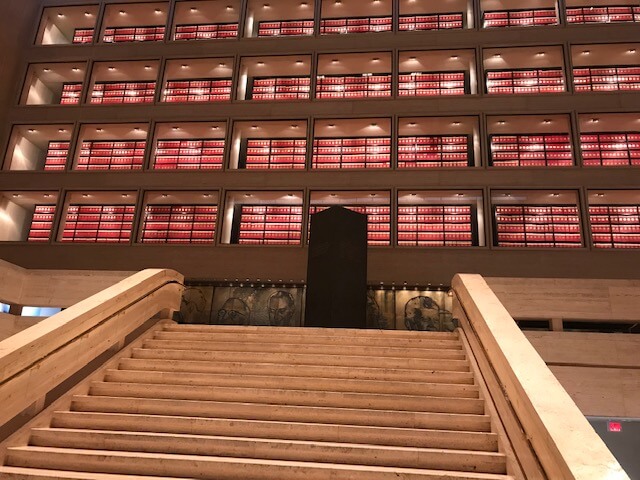 All Are Welcome
As the country celebrates the life of President George H.W. Bush, I am down in Texas learning about the life of  President Lynden B. Johnson.
My impression of George Bush, 41, was set years ago by knowing people who loved working for him. My impression of LBJ, however, did not gel until this week while visiting the LBJ National Park near Fredericksburg, Texas, and the LBJ Presidential Library in Austin.
As I drive between LBJ venues, the car radio plays interviews of President Bush's friends extolling his virtues. The superlatives are so similar to those once heaped upon LBJ, I am starting to confuse these men. Yes, yes, I know LBJ was liberal and GHWB was conservative; LBJ was gruff and earthy while GHWB was genteel. At the same time, they were both Texas statesmen, giants of American politics, competitive yet humble, successful yet unpretentious. Most importantly, they both risked their political careers for the needs of the country.
"All are welcome" is a mantra for both men. This family value went into planning the Bush funeral, where eulogizers shared stories of warm welcomes at the Bush home. It was also the Johnson family code in Washington and at the Texas White House, which was expanded to the side and back to accommodate all the guests.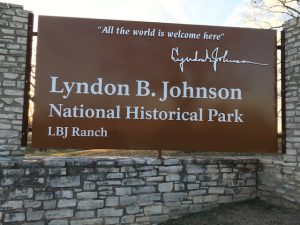 Instead of a guest book, President Johnson had people engrave their names in Friendship Stones, which he placed about the property.
The Great Society
Guess a lot of presidents like to use the word, great. With help from Lady Bird, LBJ focused on the environment and the arts.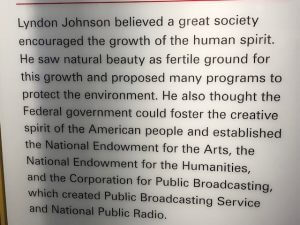 Civil rights
After college, LBJ taught at an integrated school, which was an eye-opener. Raised by a college-educated mother who promoted reading and in a home with a telephone, radio, and car, LBJ soon realized how difficult it is for poor students to succeed when their lives are in turmoil.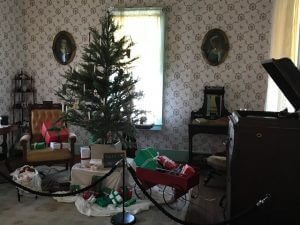 Early on, LBJ dedicated his political career to erasing poverty through equalizing education opportunities and through other social programs. The Presidential Library in Austin exhibits long lists of goals and accomplishments.
Soon after President Johnson introduced the Civil Rights Act of 1964, Citizen Bush launched his political career and came out against the 1964 Act. USA Today Reporter Monica Rhor writes that Bush's position was surprising because his father, Senator Prescott Bush, "worked to desegregate schools and protect voting rights" (Dec./2018). President Bush eventually changed his stand and apologized to those he may have offended. He, like LBJ, did not like to put his personal politics above country.
As stated at Bush's funeral, he was a man of courage. So was Johnson. As a matter of fact, his library gives you the opportunity to tell him what you think.
Two great men have now passed on, but the National Parks and the Presidential Libraries keep their accomplishments alive. God bless the United States of America. God save the National Parks.
Next time we visit Texas, we look forward to visiting  the Bush sites.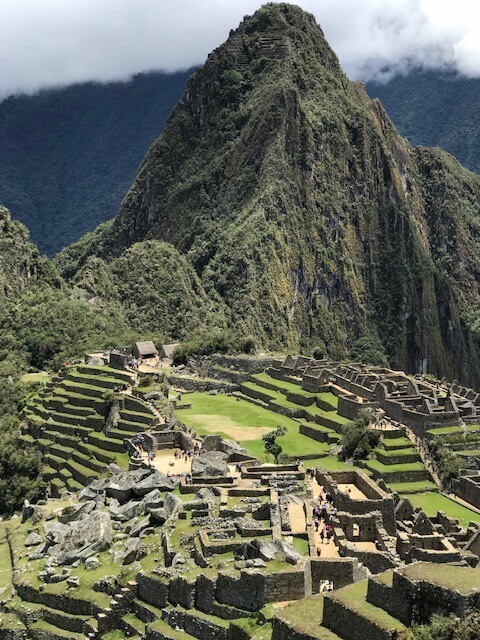 Machu Picchu is spectacular—more stunning than any poster, more alive than any ruin—and the highlight of The Sacred Valley. The drive from Cusco educates travelers about the incredible Incas and their sophisticated history, architecture, science and engineering. Hard to believe they only ruled 100 years.
1. Moray: How do you grow crops in high altitude?
Circular terraces reveal the Incan talent for farming and experimentation. Perfect drainage and scientific savvy have developed 3,800 types of potatoes and 1,500 types of corn.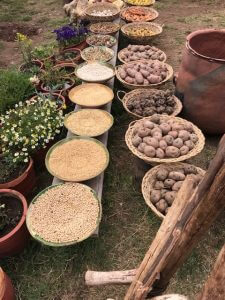 2. Maras: How do you find salt at high altitude?
In salt evaporation ponds.
Today families tend up to 40 plots and earn about $10 per plot per month. Too bad the warehouse is way up where I am shooting this photo. We saw both men and women carrying these bags—one at a time.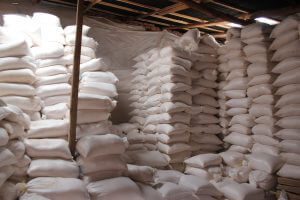 3. The Incan Fortress at Ollantaytambo: How do you protect yourself from the Conquistadores?
Climb to the top and flood the valley below.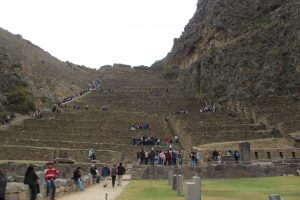 Some advice: If your 21st-century knees aren't at 100 percent, save them for Machu Picchu.
4. Machu Picchu: Why didn't our schools teach Incan culture?
Guess you had to be at Yale and sign up for a class with Professor and explorer Hiram Bingham, the inspiration for Indiana Jones. Bingham re-discovered Machu Picchu during his 1911 quest to find the last capital of the Incas before the Conquistadores overran them in the 1500s.
After several days acclimating to the altitude, you're ready for Machu Picchu, reached by the Inca Trail (3-5 days) or by train from Ollantaytambo and then a bus. Either route offers great views.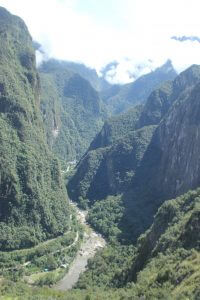 Translated, Machu Picchu means old or ancient peak. Before you set foot on sacred ground, your guide will shame you into pronouncing it correctly: machu, like it looks, and pik-chu, a pronunciation new to most tourists.
Climb the ruins and discover a royal city, important for spirituality and agriculture. Discover the secret to why Incan structures survive major earthquakes, while the Conquistadores' "high-tech" European cathedrals crumbled at the first seismic jolt.
Note the intricate terracing to manage water run-off.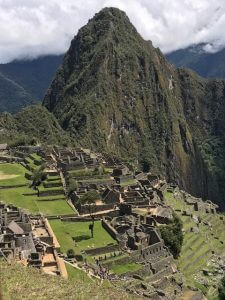 Some advice: Note the lack of handrails while you are looking around.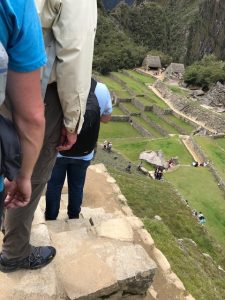 Then observe the earthquake-proof buildings with trapezoid-shaped doors and windows, walls of interlocking blocks that slant in, and uneven rock shapes that create stability.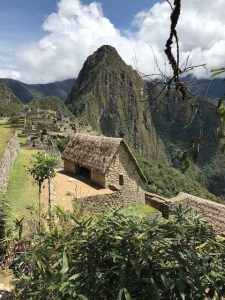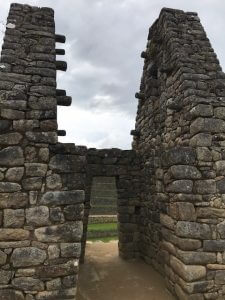 Therein lies the magic of Machu Picchu (did you pronounce that right?). It is preserved like Ephesus in Turkey so you can still get a good feel for the life and times.
The Temple of the Sun, the most spiritual site, still stands near the king's residence, and the June solstice sun still shines through a trapezoid window to illuminate the altar rock.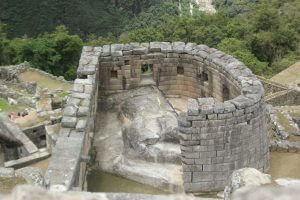 The first of those royal residents, Emperor Pachacuti (or Pachacutec), transformed the Cusco region into the Incan Empire and initiated the building of Machu Picchu as a summer residence. Excavations have unearthed elongated skulls, which lead archaeologists to believe that royal family members had cranial alterations as a sign of superiority.
We spent five hours among the ruins and on the way out met these cuties:
5. Cusco: Where do you need more than 1 day?
In this Incan capital at the classy Palacio del Inca Hotel.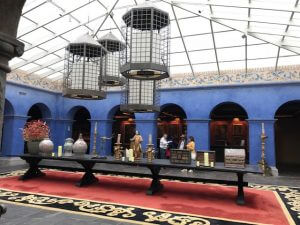 Meet a friendly Pachacuti at the front door.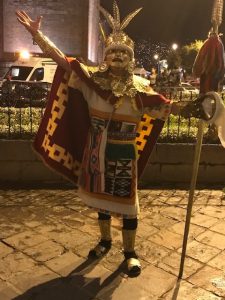 The hotel is not far from, what Conde Nast calls, "the most charming plaza in South America."
My only regret: I needed more than 36 hours to explore Cusco, enjoy the fun restaurants, where you'll learn the Pachacuti song, and shop for alpaca products.
_________________
Next blog: Spiritual Peru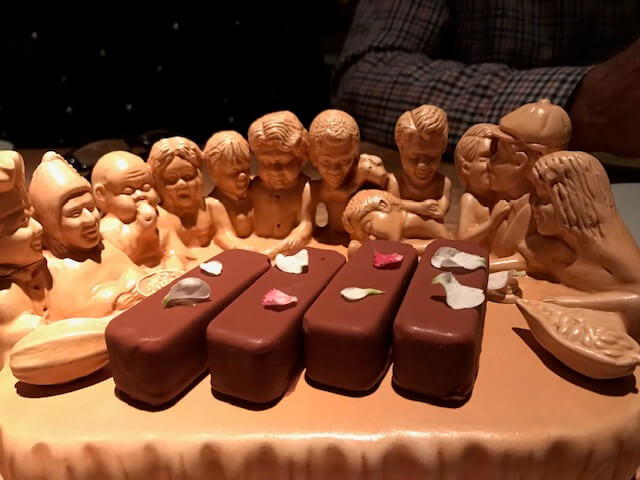 I have just returned from Peru, a country with a surprise around every bend. I'll tell you about Machu Picchu later. First, let's check out Lima, where you will land. It's a foodie paradise, where world-class restaurants introduce diners to the superfoods of the Amazon rainforest. Book months ahead.
Maido (See #1, Latin America's 50 Best Restaurants)
On our first night in Peru, we went to Maido in Mira Flores. Maido is Japanese for welcome. It's a quaint little place, open to the kitchen with a lovely staff.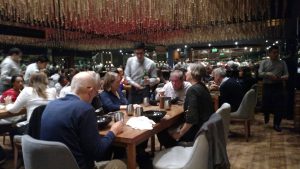 Fusion is my favorite cuisine. Here, the chefs blend Japanese and Peruvian delicacies into an 11-course tasting menu. Only the men in our group ordered the two-hour tasting. Though it offers small bites, it is still a lot of food.
The house specialty is an incredible Beef Short Rib, cooked 50 hours, served with potato cream and cushuro (blue-green alga), but first you must try their Pisco cocktails mixed with various juices.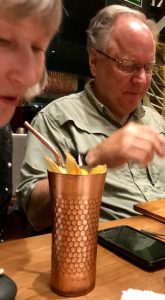 Each beautifully-presented course is a taste-bud surprise, like this appetizer of tomatoes in mirin, roasted banana, sachatomate emulsion.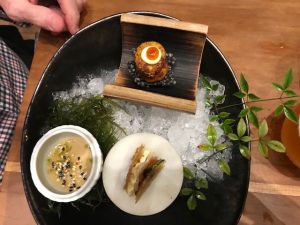 Or this cauliflower cream with torikara sauce.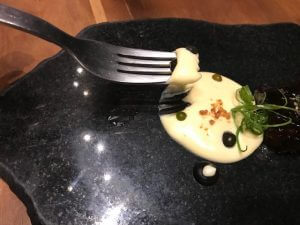 I don't have enough science to know all the ingredients, but everything tasted fresh and healthy.
My single course was this beautiful, unforgettable ceviche.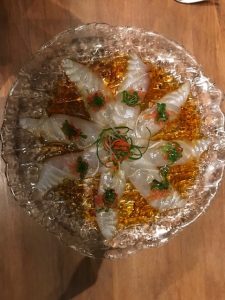 Dessert was to-die-for. First came the Theobroma Cacao: a black sugar volcano holding mandarin sorbet, mucilage foam (from flaxseeds, chia seeds or kelp), cacao nibs, and ice cream made from lucuma, a sweet, Peruvian superfruit, known as the Gold of the Incas.)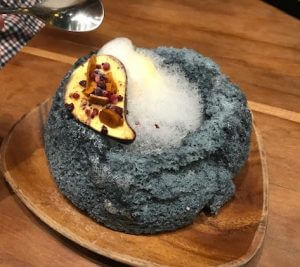 We finished with Theodroma Bicolor: featuring ice cream from macambo (a chocolate-like superfood), camu camu (antioxidant superberries), goldenberry, and mucilage.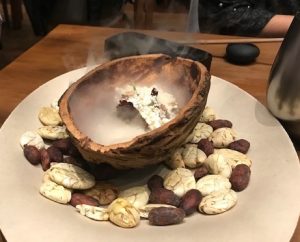 Museo Larco
Enter the museum property and descend into a garden that flows into a restaurant with excellent food. I had ravioli followed by Mousse de Lucuma.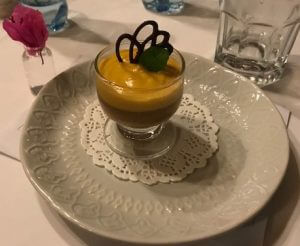 Then tour the museum and learn pre-Incan history through its 42,000 pieces of pottery.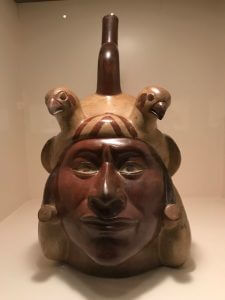 Gastón Acurio is "the architect of the Peruvian culinary movement" and serves dinner in this 300-year-old San Isidro hacienda.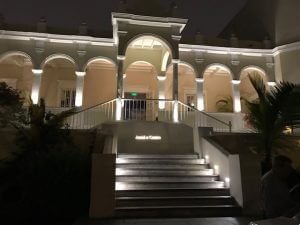 Astrid & Gastón offers a 14-course tasting menu. The food again was delicious, but too much.
I was enthusiastic at the appetizer named "The Indecent Bed, The Forbidden Love," fish empanada, stuffed blue potato with lamb, sea urchin toast.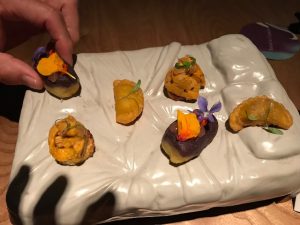 To pace myself, I skipped the Cuy (guinea pig), which everyone else loved.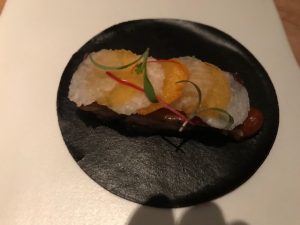 I slowed down at the rabbit in Lima curry and quinua jasmine. And bailed at the beef tongue skewer, but made a comeback for the three desserts.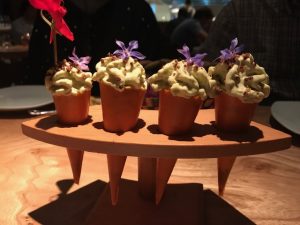 Chicherito: Fermented corn beer sorbet, coca, quinoa and tamarillo (a kiwi-like superfruit).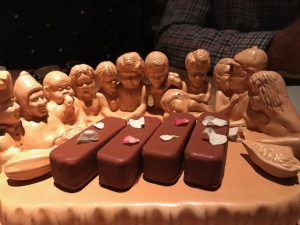 El Cajacho: Cajamarca chocolate mousse, nougat, cacao nibs, yuzu and lemon. The platter, a study in Peruvian expressions, belongs in the Museo Larco.
Elsewhere in Peru, I loved the quinoa, prepared in every which way: salads, soup, porridge, main course side, and more.
When we picked up our tour, the guide taught us a very handy word: yapa, which means "More please."
________________________________________________
Thanks to Jeff Hart for donating restaurant and bread basket photos.