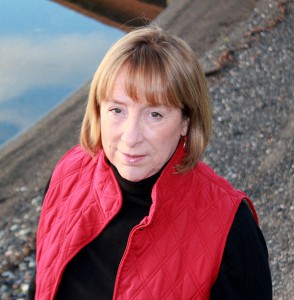 Hi. I'm Nancy Adair, human rights worker, overseas educator, and international woman of mystery. If you've found your way here, I suspect you love foreign and exotic places. Maybe you travel a lot or hope to soon. In any case, thanks for joining me.
As part of an overseas diplomatic community, travel has been the center of my adult life. I have lived in eight countries and visited sixty-eight more. I don't remember ever wasting a weekend. Now I'm in the process of revisiting familiar places (Dubai is next) to see how things have changed, to see what's developed, or not.
I love how travel builds confidence.
I was a scared kid. I feared everything from not fitting in, to kidnapping, to communists and other strangers. I am surprised by how much travel has helped me address and conquer all kinds of fear. And I wonder about the fever pitch of fear in our country today. Do people not travel enough?
Right now my biggest fear is for the extinction of fascinating and historic places. Thank God I saw Bangkok before the developers. Thank God I went to Syria before the terrorists. (Or were they already there, and I just didn't notice?)
Join me.
Through this blog you will understand the urgency of traveling now before important sites disappear. You'll learn about must-see places that are still natural and awesome at the moment and about must-see places that are on the cutting edge of the future.
My stories of unusual foods and cultural events—weddings, initiations, beer festivals— should show you how much others enjoy sharing their traditions with visitors. You'll learn about cool travel adventures inspired by genealogy. (It takes guts to knock on a castle door and say, "Hi, we're the Griswolds, your long-lost American cousins!")
Sometimes I have issues. You'll see.
If you have a passion or curiosity or fear about travel, you have come to the right place. I hope you will check in each week and let me, as well as the other readers, know your thoughts or experiences. You can make that easy by entering your email address below: