Visiting Bangkok is an adventure, but after a while you just want to escape the smell of garbage and seek out more fragrant lands, like Chiang Mai to the north.
Thailand is known for its fruit (see Monica Adair's blog on local foods). I am known for my love of mangos, and totally by accident our airport taxi pulls up to this restaurant on the front of our hotel in the Old City.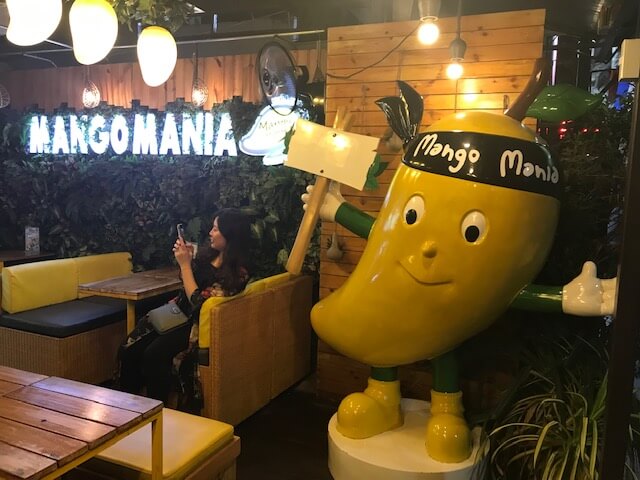 We checked in and went here immediately for tasty sliced mango and sweet sticky rice and cream.
On the corner was another restaurant all decked out for Valentine's Day.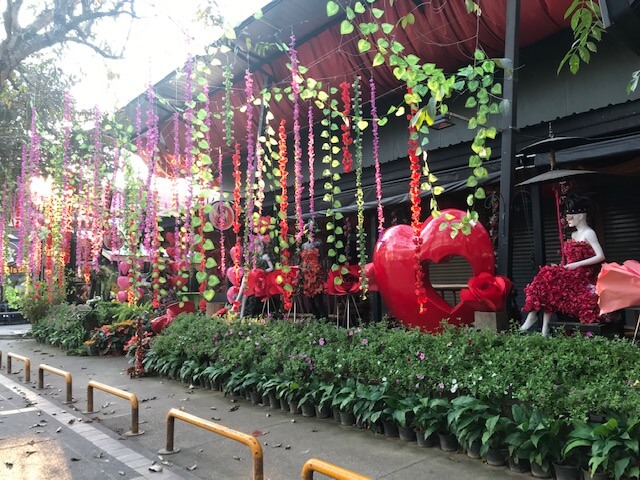 You could almost smell the chocolate, which we found around the corner. Ever have rolled ice cream?  It's great. It starts out with chocolate cream and extras, like almonds, spread flat on a frozen metal plate, then rolled, three inch pieces at a time.. After whipped cream, voila.,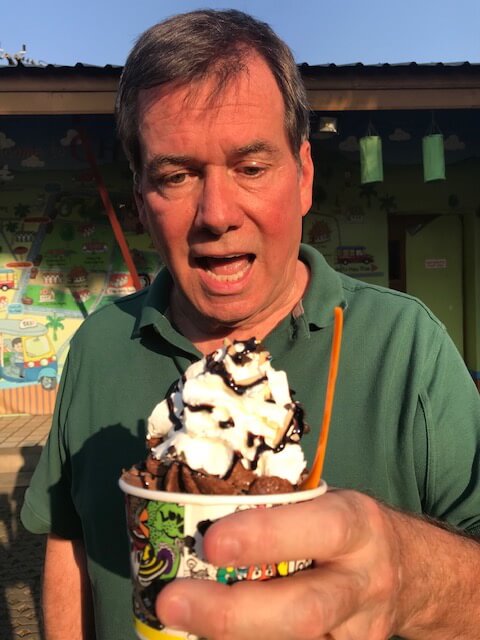 Just behind the ice cream place we went for a massage. Usually massage parlors smell like sandal wood aroma therapy and oil. This one was open air with Thai Massage, where you leave your clothes on and get stretched as far as your muscles will allow. Sometimes painful in progress, but so much relief afterwards.
Around the other corner was a mango colored shrine sparkling in the sun, part of Wat (temple complex) Chedi Luang.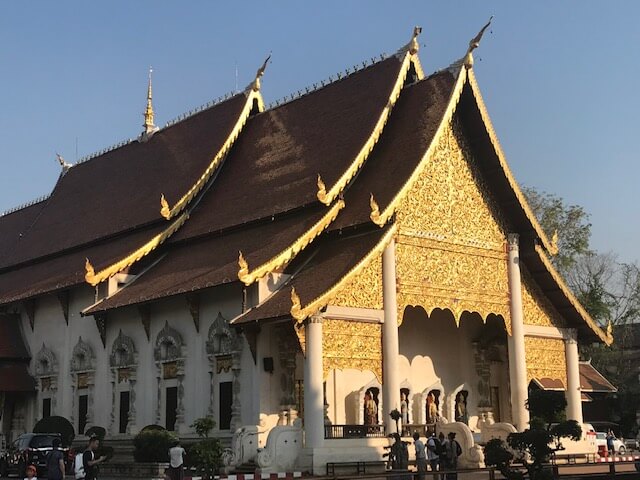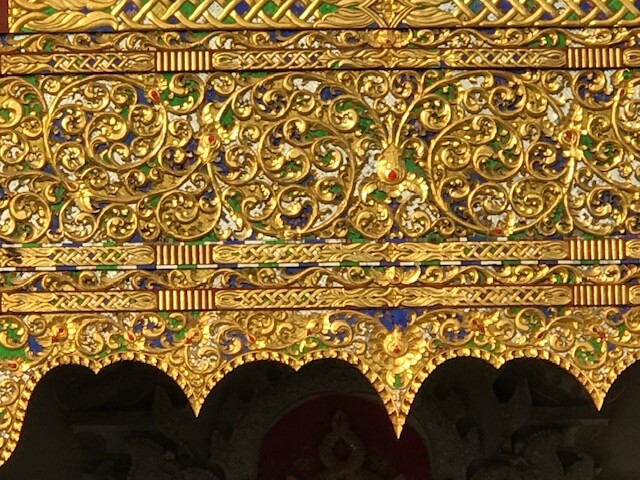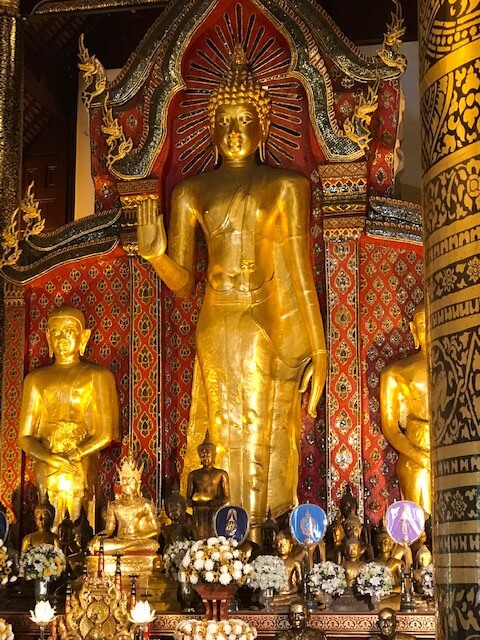 Buddha has the dispelling of fear hand gesture. 
Behind the shrine is the Wat Chedi, temple of the great stupa, built during the late 1300's into the 1400's.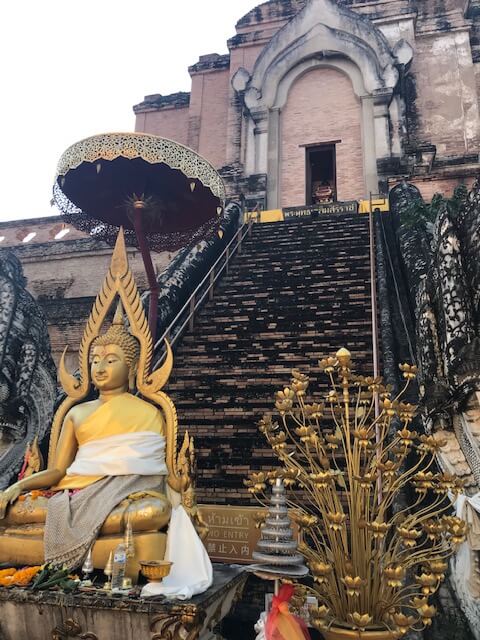 An earthquake destroyed the pagoda in the 1500's. Restoration ensued. In 1992 they restored the naga (water serpent) on each side of the pagoda.
The significance of this Wat complex is that the Emerald Buddha was stored here when the pagoda was built. Now stored at the Grand Palace in Bangkok, we visited it today, but alas, no photos allowed.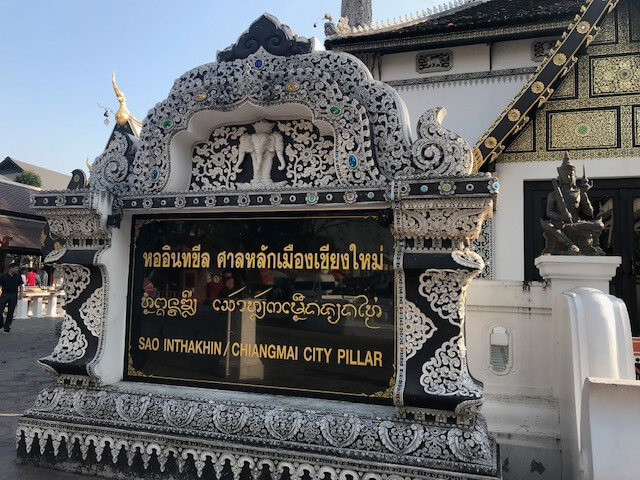 City pillar marks the center of the universe, where at that time, Chiang Mai was the Lanna Kingdom.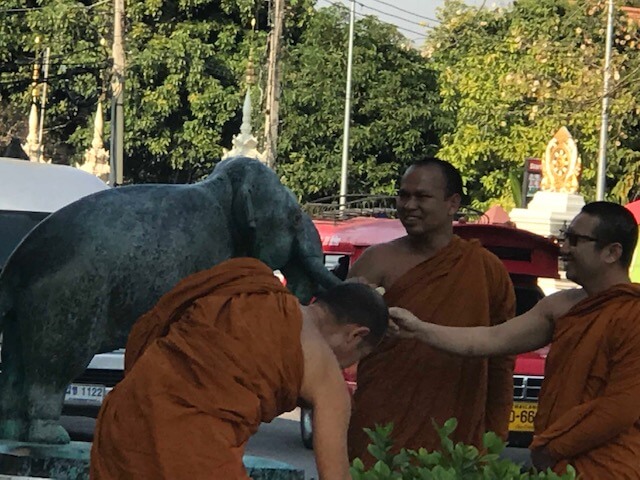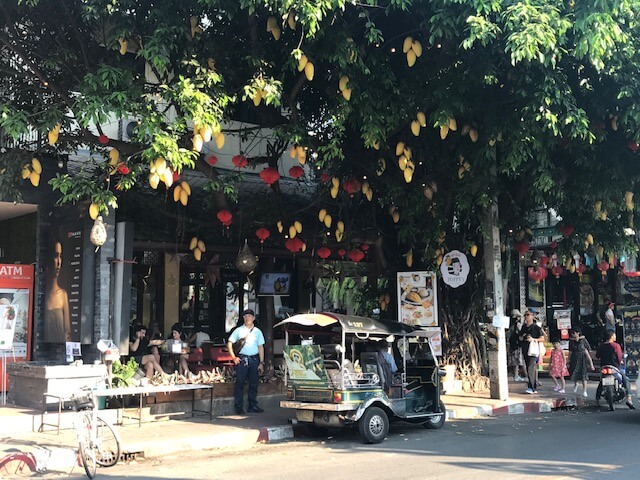 Across the street was another great mango restaurant, Poppy's. Mango smoothies anyone?
In the evening we went off-piste a bit and celebrated through the delicious aromas of French cuisine.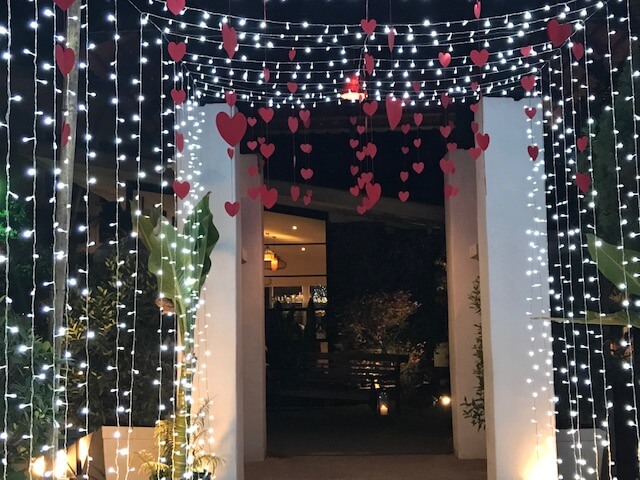 David's Kitchen offers one of the premier dining experiences of Chiang Mai. 
I love the smell of pumpkin—in pie, ravioli or whatever. David's serves it in soup.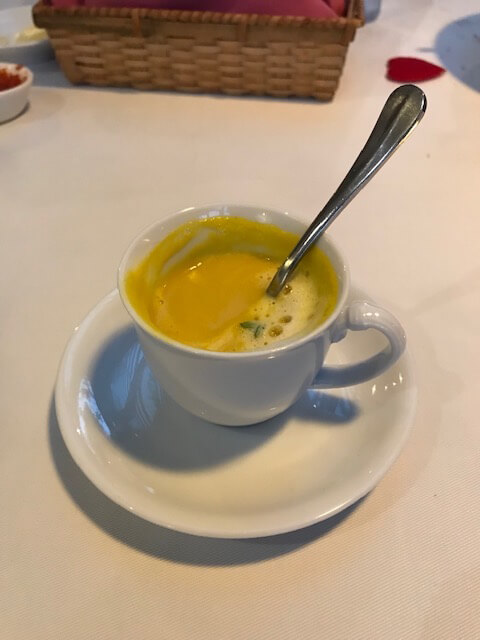 Main courses were tender beef cheeks, lobster ravioli, and a pork chop with cherry sauce, made especially juicy through sous vide cooking.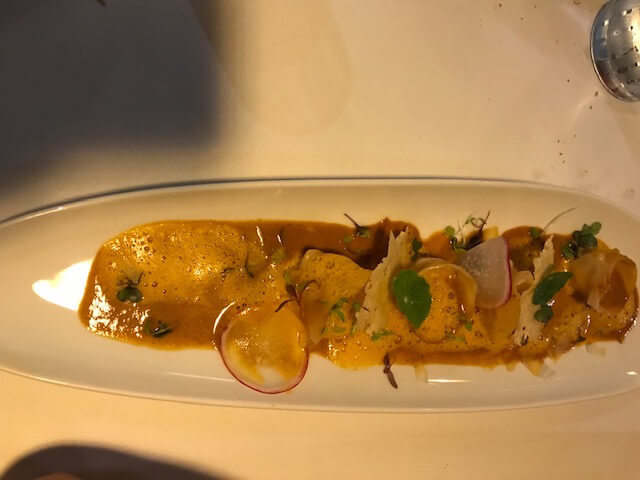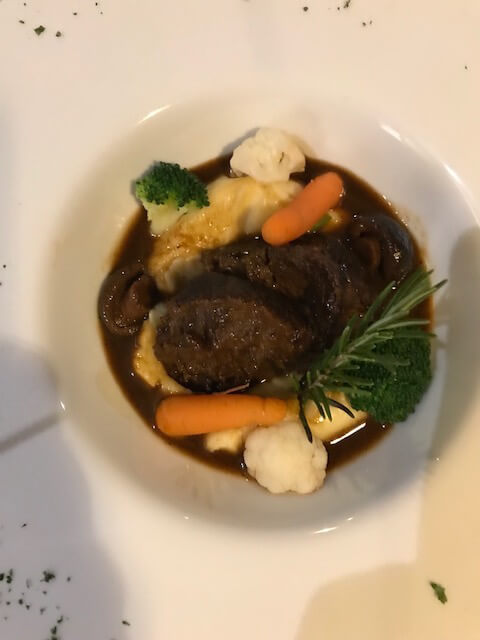 After an almost perfect aromatic day, the tuk tuk ride drove us past the worst smell—rotten onions and sewage.  "OMG," I said. "What is that?"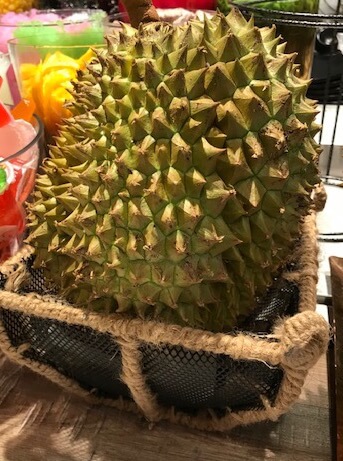 Oh, right. Durian. The Thai people are sensitive to smells, too. Our hotel had a sign that said: NO SMOKING, NO DURIAN ALLOWED. It is the fruit that tastes like heaven but smells like hell.