As the sunsets on 2016, here is an opportunity to reflect on the happy colors in your life. There is no such thing as too much positivity. I'm participating in the activity below, to list 50 good things about this year. I share my list below in order to encourage you to think of yours. If you want to read other lists, go to Dawn Landau's blog, Tales From the Motherland. If you are a blogger, help Dawn Landau and others flood the blogosphere with joy!
2016 has been a difficult year on so many levels. Regardless of how you voted, the election season was rough! So many ugly things to digest and so much drama. And this is on top of the other setbacks you may have experienced. For me, it felt like punch after punch some weeks. So let's flip the switch and flood the internet with gratitude and happy thoughts. Let's ring in 2017 on a positive note! Join us and spread positivity!
Instructions for Bloggers
To join us for this project: 1) Write your post and publish it (please copy and paste the instructions from this post, into yours); 2) click on the link to this/Dawn's post — link is above; 3) Then, click on the blue frog at the very bottom of Dawn's post. 4) That will take you to another window, where you can paste the URL to your post.  5) Follow the prompts, and your post will be added to the Blog Party List. And let's all use the hashtags #BloggersUnite or #50HappyThings, cause everything needs a hashtag.
My list, not in order of importance:
Freedom to write
2. My writing group's valuable critique
3. Hanging out with writers
4. 45 Years of Adventures in Marriage
5.Church
6.My Bellingham friends
7.My awesoome neighbors
8.My happy kids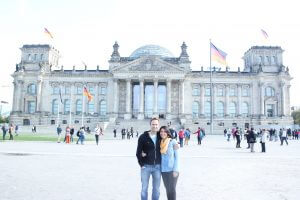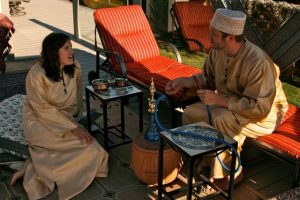 9.Travel this year
10.National Parks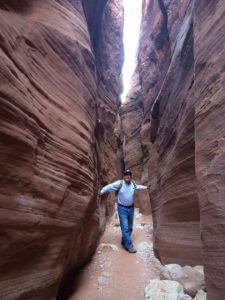 11.Flexibility of my job
12.My home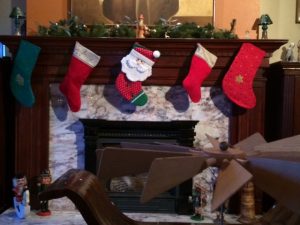 13.Our lake
14.Our boats
15.Birds on our lake
16.Frankfurt friends who travel with us
Travel Friends
17.Tolerance
18.President Obama
19.Michelle Obama
20.Pickford Movie Theater
21.Washington State Wines
22.Open mindedness of Western Washington
23.The internet
24.My computer
25.My iPhone
26.My nieces
27.My brothers and sister + my living parents' health and longevity
28.The common history I share with my husband
29.Beauty of the Pacific Northwest
30.Teaching overseas
31.Student camping trips in Ghana
32.Human Rights work in Ghana
33.Save the Turtles in Ghana
34.Mediation training and employment in Virginia
35.College basketball on TV
36.Working at Eastside Preparatory School
37.Experiencing life in a dictatorship in Congo and Syria
38.Going to East Berlin before the wall came down
39.Enjoying my son's home in East Berlin after the wall
40.Living in Jordan so close to Jerusalem
41.My diplomatic passport
42.Seeing friends in Phoenix during Spring Training
43.Yoga at the YMCA
44.Fund-raising for Rick Larsen
45.Birding in Hawaii
46.Kayaking in Hawaii
47.Kayaking on Lake Whatcom
48.Good health
49.Ability to hike
50.Mount Baker so close
51.Craft beer
52.Andrea's help with my blog
53.Writing for my blog
54.My new State Department friends retiring to Bellingham
55.Dungeness Crab
56.The San Juan Islands so close
57.Washington State Ferries
58.Jeff's anniversary present, a stay at the Shangri-La in Oman
59. Jeff and Roxy in Denver
60. Hank and Helen in Olympia
61. George and Dottie in NoVa
62. Jack and Jan in NoVa
63. Rich and Maryann in NoVa
64. Keith and Judy in Richmond, Va.  and Maine
65. Richard and Tacla in Rome