I have been to Nairobi and Mombasa a few times and regret never making the short hop across the water to the island archipelago of Zanzibar. I was so happy when my son and his wife went for me last week. Here's how to book a vacation full of healing color and tropical sunrises across soothing waters.
Zanzibar beaches are resplendent in every color you long to see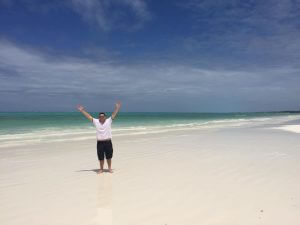 Escape the craziness of today's world and relax in an environment that feels tame, natural, and real.  In the Indian Ocean just off the coast of Tanzania, Zanzibar has some of the most beautiful beaches you will ever see. "I can't get enough," my son wrote on his second day in Paje.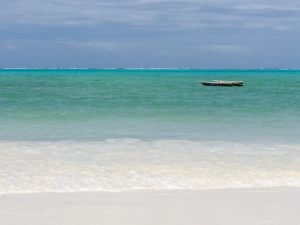 At low tide you can walk out on the white sand. And seemingly walk forever. The view is stunning, the atmosphere soothing.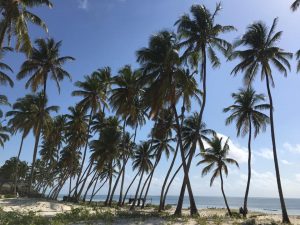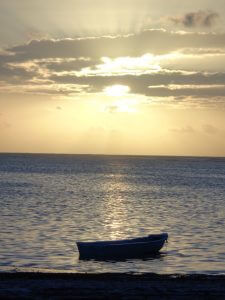 Two approaches to swimming with the dolphins
For many, swimming with dolphins is the highlight of a Zanzibar vacation, and there seems to be two ways you can go about organizing your outing.
First, you can book a reputable company to take you out in the safety of a dhow at dawn when there are no other snorkelers, and the dolphins are calm.
Or … you can be so excited about the experience that you jump in a flimsy boat on the beach with a 16-year-old captain and his eight-year-old brother as first mate. They race past many other boats to the head of a pod in the middle of the bay, where the captain shouts, "Okay, Mama, Papa, jump!" Only then do you realize there's no life jackets.
In either case, you will see plenty of dolphins, and as my son said, "Being that close in the wild is frickin' awesome." The advantage of planning is that you can see them when there's not so many of you.
Regular snorkeling in this area is less desirable. Chumbe Island has a coral park, but even there  Indian Ocean waters tend to be cloudy. Our family found the same less-than-desirable snorkeling off the coast of Mombasa years ago.
Zanzibar accommodations range from small guesthouses to large resorts
Clean, tidy villages line the east coast of Unguja Island. Paje is a beach community with a variety of accommodations, and my kids tried two different ones.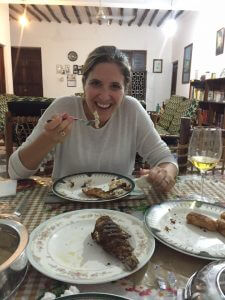 To get to know the locals, stay in a guesthouse. It comes with a cook, and if you love seafood, you'll be in heaven.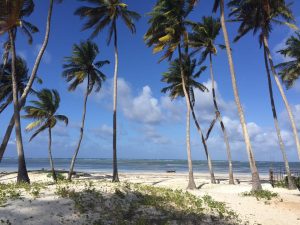 If you love long walks on empty beaches, well there's a slice of heaven, too.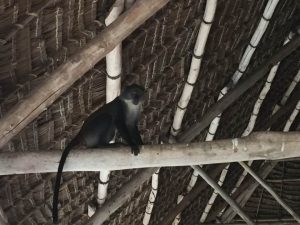 If you think monkeys are a lot of fun, you're in for a treat.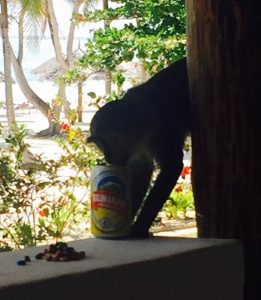 The red colobus monkeys entertain visitors to Zanzibar and can't resist some juicy papaya for breakfast.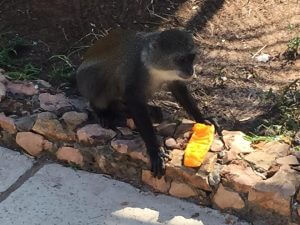 Here are some village kids playing on the beach.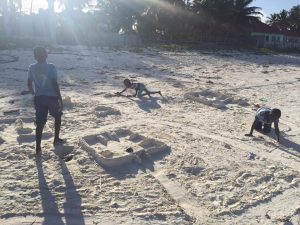 Mixing with the locals is especially interesting if you visit Zanzibar during Eid al-Adha. Zanzibar's Islamic culture follows all traditions. Based on the Old Testament/Koranic story about Abraham (Ibrahim) and his son, Eid al-Adha is a holiday about sacrifice and sharing. In the village, you can watch the locals prepare the cow that they will share for the Eid meal.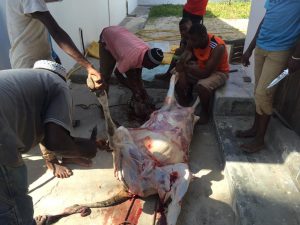 After the village, my son and his wife tried the Dongwe Club Resort, whose website invites you to "a tropical dream with Italian tastes and tradition." My son took a while to adjust. He expected to keep hearing "Jambo, bwana," but instead the greeting was "Ciao."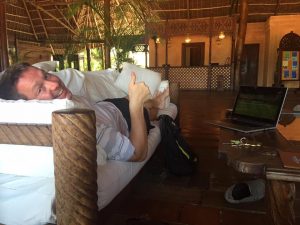 Unlike the guesthouse, resorts have wifi, for those who really cannot forego Sunday football. Unlike the guesthouse, the Dongwe also has a pool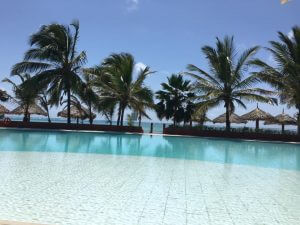 with a bar,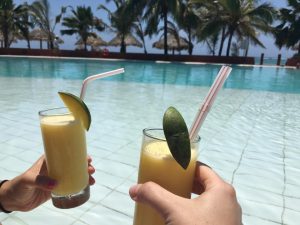 and a pier.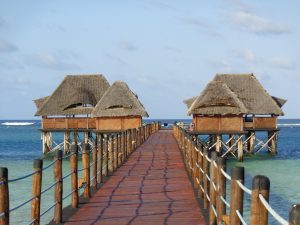 And a lovely setting for couples massage.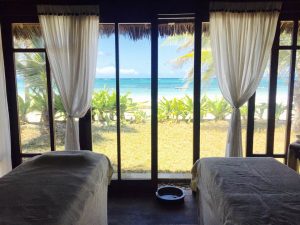 As my daughter-in-law said, "Zanzibar, where have you been all my life?"
Exotic restaurants with delicious local food
One night my kids went out—to sea—for dinner. Click on this link: The Rock, to see how spectacular this tiny island restaurant looks in daylight. At low tide, you can actually wade out there.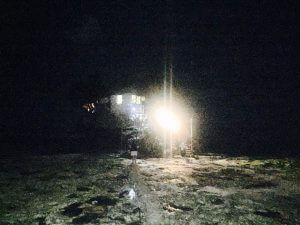 The menu, of course, offers wonderful seafood. My son, who lost his tolerance for looking a fish in the eye while eating him, ordered a steak.
Tours throughout Zanzibar reveal its melange of cultures
Zanzibar, aka the Spice Islands, produces much of the world's cloves. Touring a spice farm is entertaining and informative. Afterward, you can eat local foods with Zanzibari spices or buy the spices themselves, cloves, nutmeg, cinnamon and pepper—a lot cheaper than buying them in the U.S.
A walking tour of Stone Town, the old district of Zanzibar City, introduces you to a typical Swahili trading town. But you will also feel the presence of empires past: the Portuguese, Arabs, and Brits. The tour takes you past the Emerson Spice Hotel, "which consists of three adjoining World Heritage buildings in the Kasbah" [market].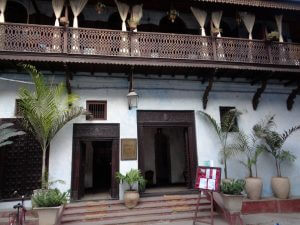 The main building is a restored merchant's house.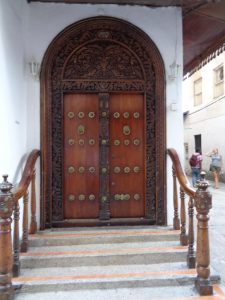 The tour takes you past a lot of beautiful architecture, much with a Portuguese feel, and then past the boyhood home of Freddie Mercury, lead singer of Queen . The tour also takes you through the market with its fresh fruits and vegetables, and its exotic foods.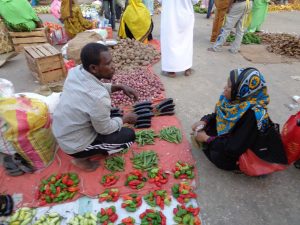 I guess this pizza cuisine would be considered fusion?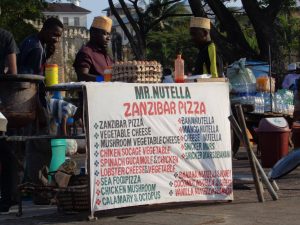 And the added bonus of visiting during Eid was people watching, as they parade through town, past Mr. Nutella, in their holiday finest.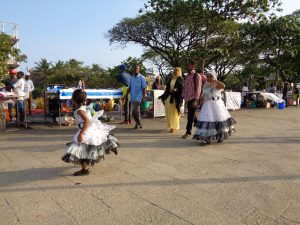 No matter what your travel style is: beaches, snorkeling, history, culture, food, or just relaxing, you can satisfy your desires in Zanzibar.